Is your favourite colour red? Red is the colour of love and adventure! What a great colour to use for your maternity portraits. Red is an emotional colour, it's intense and draws attention. It can indicate strength and courage or passion and joy. Used creatively it is stunning and intriguing. If you love the thought of making a statement or looking for a dramatic style this is the colour for you.
The lady in Red
Songs have been written portraying the colour red as sexy and romantic. Who doesn't love the song by Chris DeBurgh. "The lady in red" It's perfect!
Many quotes contain the colour red "When in doubt wear red" by Bill Blass
Audrey Hepburn famously quoted "There is a shade of red for every woman"
Whether you choose to wear the colour red for your maternity photos, or use it as a backdrop. One thing is certain, it's evocative and memorable for all the right reasons.
Maternity photos with a red backdrop
This is one of my favourite backdrops to use for maternity portraits. I don't use it often and it's not for everyone. Used well it is simply stunning. Best used for a few hero photos, it is undeniably a head turner! Moody lighting and a red back drop are truly best friends. Whether you're a blonde, brunette, red haired or very dark this is a gorgeous backdrop to use.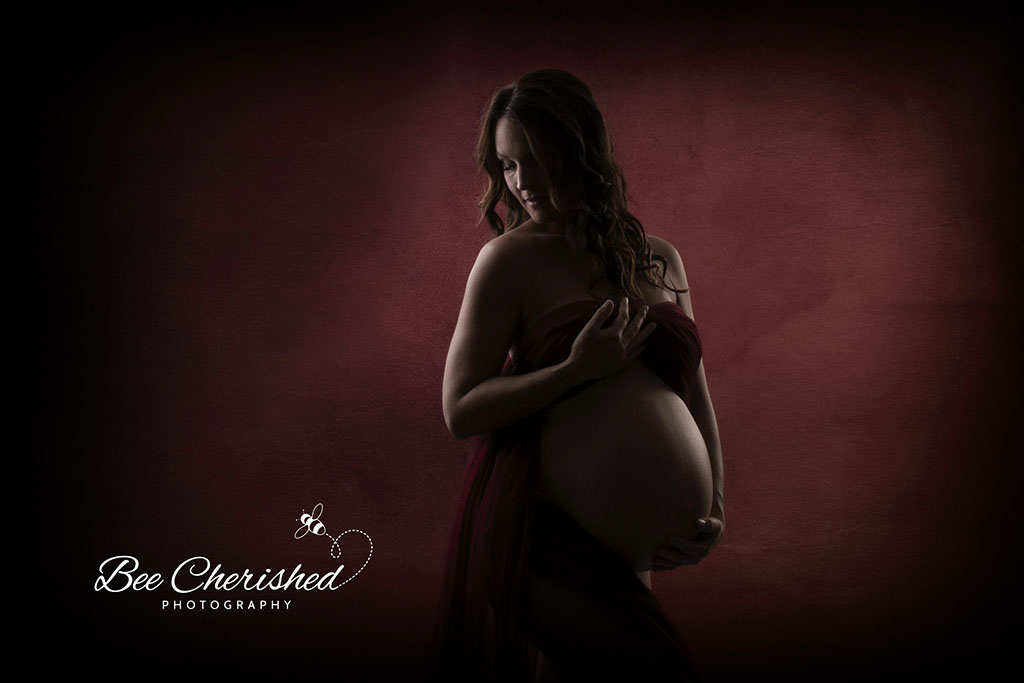 A touch of Red
A favourite subject matter for all creative photographers. There is nothing quite like a beautiful photo with a touch of red! Red nail polish, lipstick or a single red rose creates romance. Often less is best and the use of red in an image can be very subtle and effective.
Visit instagram to see other maternity ideas
If you're interested in exploring the idea of using the colour red for your maternity photos give me a ring. I'd love to hear your ideas and create something unique and special to you.