Gorgeous newborn baby girl Brya | Brisbane Northside
I'm so excited to share these gorgeous newborn baby girl photos of little Brya! This year Bee Cherished Photography have had so many baby boys visit the studio. I was thrilled to see little Brya. What an adorable baby girl and oh how sweet are her precious cheeks. So much squishy newborn cuteness! Warning these photos might make you clucky for a baby girl.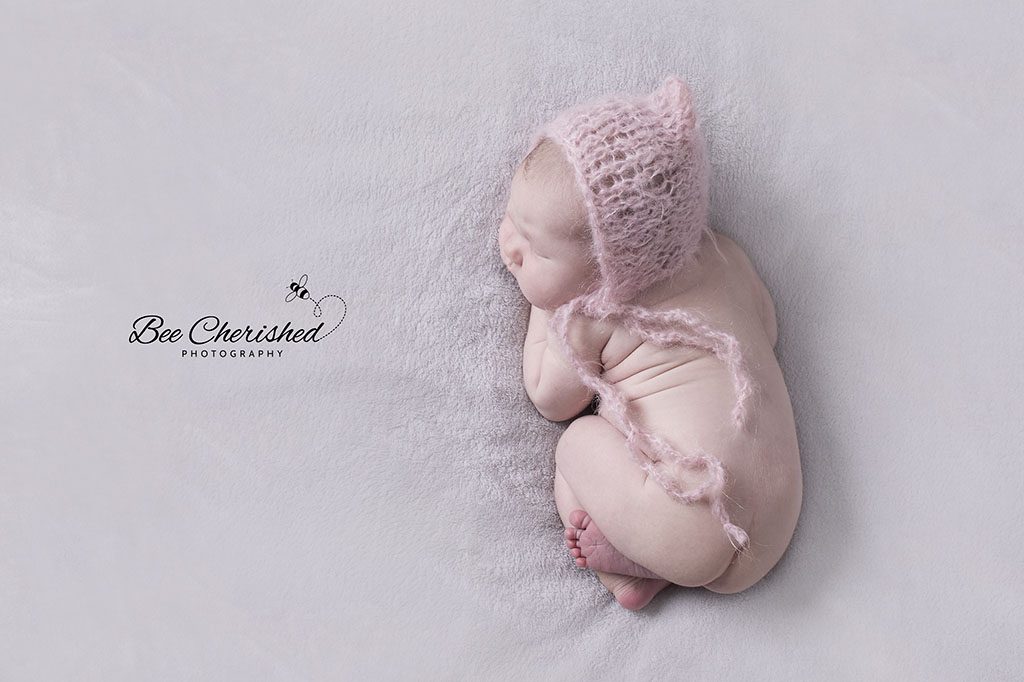 My favourite age to photograph newborns
The best age to photograph newborn babies is before 2 weeks old. My favourite age is anywhere between 6 to 10 days old. At this age newborns are usually pretty sleepy and very comfortable to be posed into those curly newborn poses. Mum's milk supply has usually kicked in. Your baby may develop milk spots or colic when they are a little older. Some parents may find the thought of heading out with a newborn the first time a little daunting. Our studio has everything available you need. You don't need to do anything special to prepare for your newborn photography session. You can relax in a very comfortable environment and enjoy watching your newborn have photos taken. Please be aware there are often many reasons why you may not be able to make a newborn photography session within the first 2 weeks. If this is you I love to photograph babies of all ages.

Newborn photography packages Brisbane Northside | Baby girl | Baby boy
I'm a huge believer if you pay for a professional newborn photography session you deserve to have a professionally printed product to enjoy. No USB's forgotten in a draw or showing people your photos on your phone. Of course I do have digital versions in every package along with high quality archival professionally printed products. Bee Cherished Photography have albums, hand made stylish portrait boxes, Canvas and Acrylic wall art. There is something available to suit every budget and personal preferences.
Just love sharing a few photos of gorgeous newborn baby girl Brya
Gorgeous little newborn Brya was a week old for her newborn photos. Last week I had the pleasure to see that cute little face. Brya looks so different already. Those cute newborn rolls and features are so fleeting but so very special. Make sure you capture your newborn baby to remember every precious little detail.