Maternity Timeline Photos Brisbane
Celebrate your pregnancy with maternity timeline photos! Have you ever wanted to remember every detail of something special? Sometimes in life we may be guilty of taking things for granted. Becoming a Mother is an extra special gift for some people. As a photographer I feel so privileged to record those extra special moments in peoples lives. I love to listen to stories. My heart is filled with joy hearing successful IVF journeys. I've been very fortunate to photograph 4 maternity timelines. Every pregnancy was different. They all shared one thing in common. Every timeline has surprised me. I had no idea how much I'd enjoy the experience. I became so emotionally involved  and super excited with every visit. Yes I confess to shedding a tear along the way! Happy tears!  I would rush to answer the door just to see the physical changes every visit. It is an absolute pleasure and I am so honored to be a small part of your pregnancy. Thank you so very much Lindsay for allowing me to photograph your maternity timeline.
IVF Success
Last year I had the amazing experience of photographing a very special Mummy's pregnancy timeline. I am filled with gratitude. Words cannot express how much joy photographing these maternity timeline photos brought me. Congratulations on becoming parents Mark and Lindsay! I am thrilled you are now parents to baby Luka. He is so very loved and lucky to have two wonderful parents.
Maternity timeline photos from 12 weeks
12 weeks pregnant
Lindsay at 12 weeks so super excited, she couldn't stop smiling it was still a bit surreal .. Lindsay was about to become a Mummy! Our first photo session I'm pretty sure Lindsay had to pee about 3 times!! So funny!! Every visit from then she just headed straight to the loo after our initial hello's .. this become part of our routine we joked about.
Mark and Lindsay and their romantic journey to parenthood
Mark and Lindsay decided to get married and wanted it to be simple but still amazing. They chose a beautiful location in the USA. A plantation home called Oak Alley Plantation in Louisiana. They organised the entire wedding from Brisbane and it was all pre arranged in advance. Together they embarked on a 4 week trip around the Southern states of the USA and eloped 1 week into the trip. Lindsay said it was magical and a dream come true, she felt like a southern belle for the day. 
Mark and Lindsay wanted to start a family and felt it was the right time.  Lindsay has endometriosis so falling pregnant naturally didn't happen. Choosing to investigate IVF was the next step. Together the couple underwent the first round of IVF last year and it worked!!  They were incredibly excited and feeling very blessed about it happening so quickly after starting the IVF procedure.  Lindsay had absolutely no morning sickness, only tiredness and crazy hunger so in general she felt great. Lindsay's due date was the 15th March 2018…however she was hoping and praying that the baby would make a late entrance because she had purchased tickets to see Ed Sheehan at Suncorp on the 21st March! Lindsay quoted "I just can't miss the concert!!!" Also declaring she would be happy to go into labour in her seat if needed. Haha. I'm pleased to say thankfully that didn't happen and baby Luka made an early appearance.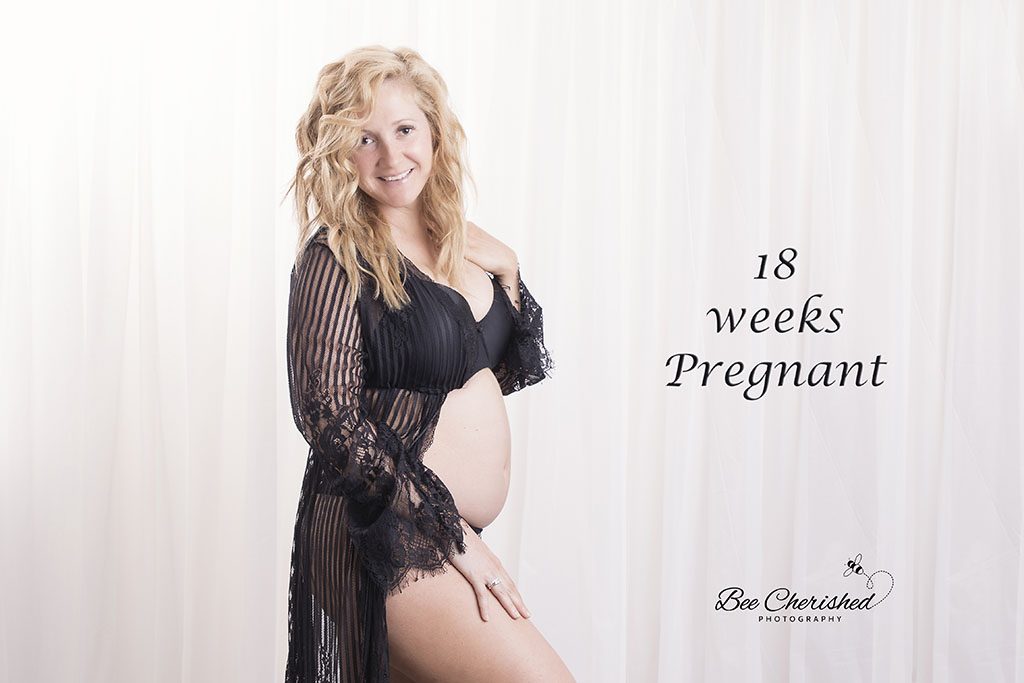 18 weeks pregnant
Just starting to pop .. Lindsay really starting to believe the dream was real .. finally about to join the Motherhood club
24 weeks pregnant
Yes I can see that definite beautiful pregnant shape, what a gorgeous belly bump!
30 weeks pregnant
The excitement is building and we are starting to plan for the main pregnancy shoot with Mark and Lindsay!!
36 weeks
Our final pregnancy timeline photo shoot at 36 weeks. I was a little sad for the maternity timeline photos to finish but so happy and excited to meet the new arrival. Lindsay looked stunning all the way through her pregnancy and stayed very active and healthy. Lindsay continued to exercise right up until the day she went into labour. I can honestly say this is so rewarding and exciting to see and document the growth of new life. From the very start when this little baby was the size of a lime approximately only 2 inches long all the way through the pregnancy. By the time baby Luka visited the studio he already had a huge place in my heart. This is the adorable Luka from his newborn photography shoot. He really is so cute .. this is one family that will forever remain etched into my memories. I look forward to watching little Luka grow.
Maternity timeline photos Brisbane Northside Photography studio
I decided to photograph Lindsay a few different ways to show her beautiful growing belly. The first version is a little bit unique and different to the traditional versions. Below is a traditional view of the pregnancy belly and really shows the maternity timeline and the pregnant body changing. If you've just celebrated becoming pregnant and would like maternity timeline photos I would love to hear from you. I promise you will be so happy you have those memories to look back on. This is real history and story telling from the very beginning. Regular visits are scheduled personally to suit you. Timeline photos could be 3 visits or if requested 5 to 7 visits. Each timeline visit only takes around 15 minutes in the studio. Bookings can be make separate to a main maternity portrait session. Little Luka will know how much he is loved from when he was just a dream.
You can contact me on 0412 996 891 or send an email to tracy@beecherished.com
For more information on Studio Maternity Photos on Brisbane's Northside visit our Gallery
Together we can create your dream timeline maternity photos .. you could wear anything and start anytime! Next week I am beginning a pregnancy timeline at 16 weeks .. make it your own story and please remember I will only share photos with your consent! Your privacy and personal wishes is of upmost importance to me.
Maternity timeline photos Brisbane | Pregnancy timeline photos Brisbane Northside | Maternity Photos Brisbane studio