Newborn Photography Session Information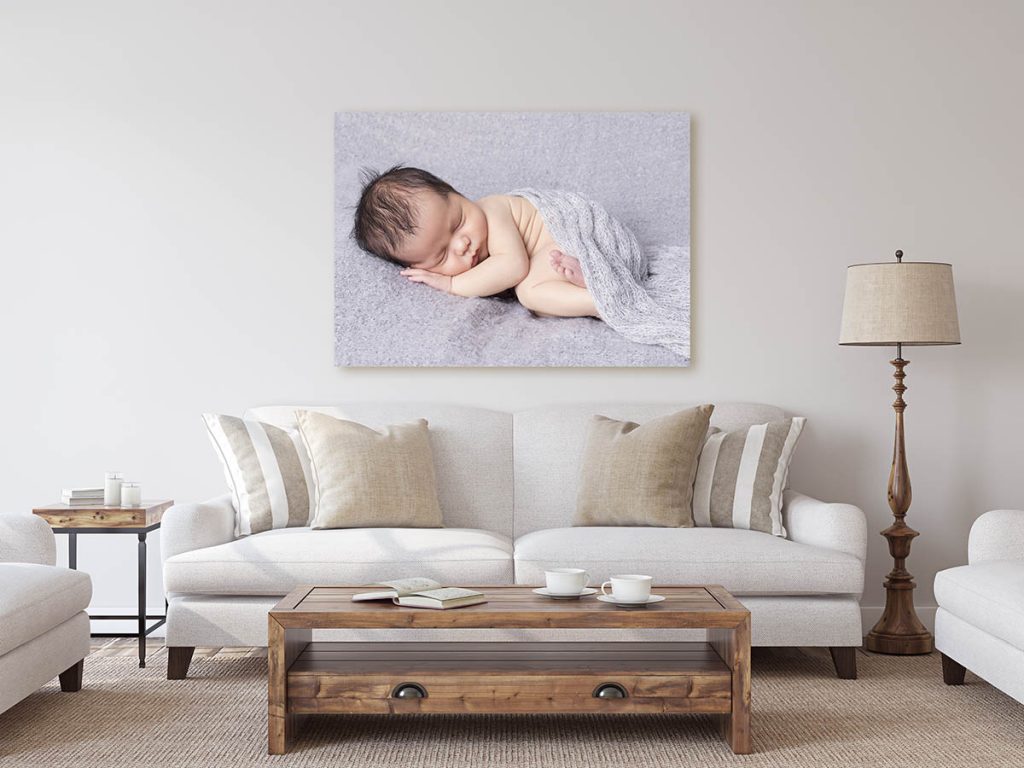 Hi I'm Tracy from Bee Cherished Photography!
Congratulations on becoming a Mummy or Daddy, whether you're still awaiting the arrival of your gorgeous newborn baby or maybe your little bundle of joy has arrived already.
"Children will not remember you for the material things that you provided but for the feeling you cherished them"  …  Richard L Evans
If you're looking for a caring and gentle photographer to capture every tiny detail of your newborn squishy baby I'd love to meet you. I am so privileged to photograph newborns and I get so excited before every shoot. Creating timeless images of your newborn baby fills my heart and is so rewarding I truly LOVE babies and showing their personalities with portraits. In a sea of newborn photographers it can be difficult to choose  the right one. Thank you for stopping by and considering Bee Cherished Photography.
Why choose Bee Cherished Photography?
When your newborn arrives the world changes and the feeling of becoming a new parent is unforgettable. You'll want to cherish those fleeting newborn moments and feel confident to hand your newborn baby over to a stranger. Newborn photography is a specialised field unlike other photography you are handing over your newborn baby to a complete stranger to handle and photograph. Please make sure you baby is in safe experienced hands. Experience and confidence makes a good baby photographer they will know how to settle, pose and position your baby safely and effortlessly. Your newborn photographer should be a registered business, insured and fully vaccinated. Don't hesitate to ask questions if you're unsure. Safety is my priority and I aim to create an emotive diverse range of unique imagery whilst you are feeling relaxed and comfortable. I want you to love every photo and enjoy the experience.
I love newborn babies they are all so special and already have their own unique personalities from the moment they are born
A Newborn Photography Session with Bee Cherished Photography
---
NEWBORN PHOTOGRAPHY PRICING
NEWBORN PORTRAIT SESSIONS INCLUSIONS
Session preparation and styling
2 – 4 hours of photography in studio
Use of all accessories and newborn photography props
Private on-line gallery to view your images
Minimum of 40 professionally edited images to choose your favourite package and portraits
NEWBORN PHOTOGRAPHY PACKAGES START FROM $495
As a guide families will usually spend between $495 to $1500 on their newborn photography packages. Please send an email for a full list of products and pricing available.
INTEREST FREE PAYMENT PLANS ARE AVAILABLE WITH PAY RIGHT
Enjoy Now Pay Later … FIND OUT MORE
---
Newborn Photo Gallery
Elegant | Timeless | Emotive
Brisbane Northside Newborn Photography
Bee Cherished Photography in Caboolture specialise in Maternity and Newborn photography. Bee Cherished Photography have a beautiful home studio on Brisbane's Northside located in Caboolture only 5 mins from the highway and very easy to find. The studio is home to a wide variety of gorgeous baby props and accessories to create beautiful imagery. Change table facilities are provided and a lounge to feed your baby. I want you to feel relaxed, comfortable and at home to enjoy your photography session. The studio will be warm and cosy, ideal conditions to photograph newborns.
Frequently Asked Questions
Newborn Photography Session Information
When is the best time to photograph your newborn baby?
The very best time to photograph a newborn is during the first two weeks. Generally between 5 to 10 days is ideal. They are easily settled, comfortable and contented for those lovely curly newborn poses. I love to photograph all babies so don't worry if you've missed this window of opportunity, we can still capture beautiful portraits and all the tiny details.
Where will the newborn photography session take place? All sessions take place in my warm, cosy and relaxing home studio located in Caboolture. Everything is available including accessories and props. Perfect conditions for newborn babies. You don't need to bring anything or do anything special in preparation except feed your baby if needed during your photography session.
Will Parents and siblings be included in the photos?
I aim for a selection of timeless and creative portraits including both parents and siblings. During a session with additional children I will complete family portraits first so Dad or a Grandparent may take the older children home or to a nearby park to play once their part is complete. This relieves both parents of any stress trying to keep the best behaved toddlers occupied whilst ensuring the newborn is not disturbed by excitable big brothers and loving sisters with the very best of intentions.
How long will the session take?
Please allow 2 to 4 hours for your newborn session, this ensures ample time for photos as well as important things like feeding and cuddles. I always schedule an entire morning for babies. Every session begins with a gentle touch, patience and without time restrictions. Newborn session information will be emailed to you following your booking and paid deposit.
When should I book?
It makes perfect sense to plan ahead if you've found the photographer of your choice. If you'd like to book a session, I recommend booking during your pregnancy to secure your special date and current pricing. I limit the amount of newborn sessions each week to ensure the highest quality of service to each family and availability. A tentative date for your newborn session will be made using your due date. A deposit of $100 is required at the time of booking for your place on the calendar. If your baby has already arrived I will always try to schedule a session as soon as possible. For availability I can be contacted on 0412 996 891 or tracy@beecherished.com
What should I wear?
The studio will be heated, perfect conditions for newborns. Please wear cool and comfortable clothing, I recommend bringing a change of clothing in the event of a mishap during your photos. I tend to photograph babies naked so little accidents are part of everyday life in the studio. Plain soft muted colours photograph well or many parents choose to wear plain black. Some parents will have photos taken skin to skin for that timeless look. Please avoid logos if possible and large distracting patterns.
What happens after your portrait session?
Your photos are edited and ready to view within two weeks with a password protected online gallery. A sneak peek will be available within 24 hours. Once your selection is complete, your portrait collection will be ready  in 3 to 4 weeks.
How to choose a newborn baby photographer?
Safety
Safety is my priority and I never put any babies at risk my safety policies are
Your babies comfort is of utmost importance to me I believe every baby has comfortable positions and are born with a personality which I respect
I always have a parent next to a baby when using a prop and photographing certain positions
I would always have my camera strap around my neck when taking photos from above
I only use baby safe props and would never use breakable objects especially glass
I make sure your baby is supported during every pose in a comfortable and safe position
I would never leave your baby unattended in a prop or on a posing newborn bean bag or with a sibling or pet
I am happy to say no to unsuitable requests for safety
Style
With so many amazing newborn photographers around it's important  to love their style of photography.  We are all drawn to colours, textures and style. Make sure your photographer suits your personal style and you love their photography. Make sure you love their galleries and check they have a diverse gallery with different babies. Experience and repetition will leave you feeling confident for consistent results. If you're looking for artwork to display in your home you'll want a certain style and guaranteed success and safety.
Personality and experience
Will you feel relaxed and confident during your photography session? Choosing a photographer to create life long memories is so important. Look at their website. Consider their experience with newborn photography. Do they have good reviews? Are they a registered business? Are they insured. Is your photographer vaccinated against whooping cough?
"Australian Institute of Professional Photographers"
I am proud to be a fully accredited member of the AIPP. What does it mean to be a member? An Accredited Professional Photographer is a photographer, who doesn't just claim to be a "professional" but earns that title by successfully completing the rigorous AIPP accreditation process. Accreditation is designed to give you, the consumer, confidence that your Professional Photographer is a proven, experienced, technically capable, professional practitioner, who complies with all legal business requirements, has appropriate insurance and who is willing to agree to the mandatory Code of Professional Practice and to the requirement to continually improve their photographic skills by committing to continue their professional development.
How much does newborn photography cost?
Photos are lifelong memories, whilst budget is important please don't make this your first priority when choosing your photographer! Newborn photography costs can vary greatly. It is important to remember that a professional full time photographer put much more into a session than just the time spent with you. Running a legal business and continuing with ongoing education, Upgrading equipment and other business expenses will almost always be more expensive. When booking your session please remember you get what you pay for. Professional photography is a luxury item. Having a baby can be expensive and every family's finances and priorities will vary. Think about what's important to you and how much are your memories worth?
Products
I am a huge believer if you pay for a professional photographer you deserve a professional printed archival product. Please print your photos! Technology is great but we all know sometimes unreliable. Don't leave your photos on a USB hidden. A good quality archival print will stand the test of time. With so many stunning products available make sure you have your beautiful photos on display to enjoy.