Would you love to learn how to DIY newborn photography? I have the best news for you! You can achieve beautiful photos with everyday items. All you need is a little imagination. It's so easy anyone can do it! I will help you step by step. Please don't miss out on those newborn memories due to self isolation. Together we can achieve professional looking photos of your precious baby.
Tips and tricks to take the best newborn photos at home
My heart is breaking for all the pregnant Mummies and new parents who are unable to visit photography studios around the world due to Covid 19. There is so much stress and uncertainty in the world. I want to share my favourite newborn photography tips to brighten your day. So where do we start? Let's make a list of things to think about.
What's the best camera to use for newborn photography?
Let's start with the most important thing you need to know. You don't need an expensive camera to take beautiful photos. The best camera to use is the one you already own or have access to. If you don't own a camera you probably have a phone. Whether you have a great camera or you are using your phone, this is for everyone. It's very basic and designed for everyone. I won't be going into technical details with camera settings in this post. However if you're interested in more advanced information I'm happy to help. You can phone for a chat on 0412 996 891
When is the best time to take newborn photos?
Newborn photos are best taken when your baby is most contented. For most babies this is likely to be in the morning. After a good sleep and a feed. I recommend bringing in your newborn baby for photos between 7 to 10 days old. Ideally under 2 weeks, however I frequently have older babies in the studio. You have the time so take your time. You have the advantage of being with your baby all day everyday. Keep it simple and tackle one idea a day. You've just had a baby, enjoy yourself and have fun! Don't put too much pressure on yourself.
How to plan your newborn photography
It's best to make a plan for your photography session. Think about the sort of photos you'd like to take. What colours are you going to use? Do you have any props? What time of the day? Where is the best light in your home? Make a list of photos you'd like to take! Remember to include all the tiny details. Baby feet are the cutest and easiest photos to create. Find inspiration online for the best angles to use. My final and most important tip is baby safety and the comfort of your baby is not worth risking for any photo.
Look around you, everything you need is right in front of you for DIY newborn photography!
The best photography props are everyday items you already own! All you need is a little imagination. Here are a few ideas
Plain coloured sheets are perfect to use as a seamless backdrop
Scarves make great wraps
Bath mats often have texture
Throws can be used for backdrops, blankets or as a wrap
Bedside table draws could be a cute prop
Baskets
Include wedding rings will add a sentimental element
Teddy bears
Dog or cat beds can be hidden under a pretty throw
What colours should you choose for baby photos?
The choice is endless and everyone will have personal preferences. Here are some things to consider when selecting colours for newborn photos. Where will you display your photos? If you have a nursery theme and you're planning on hanging photos in there, choose a colour that blends. Does your house have lots of neutral tones? As well as your favourite styling trends you need to consider colour tones that complement your babies delicate skin. My suggestion is always use soft muted tones. Whites, creams, soft greys, dusty pinks and beige are perfect.
Keep it simple or less is best
This is the single best advice I can give to you. If in doubt leave it out! The focus should be all about your baby. Using lots of props and bright colours will draw the attention away from your baby. Always choose timeless colours and add texture for interest.
Baby safety is a priority no photo is ever worth risking your baby's comfort or health
Our industry has the comfort and safety of your baby always in our minds. Please don't try to take complicated newborn photos. Frequently these photos are taken with skilled photography editing. Stick to safe poses and natural positions. Before you begin you might like to read some other safety items you will need to consider https://beecherished.com/information/newborn-photography-brisbane-northside-session-information
What to use for Newborn photography backdrops
Sheets are a great place to start! Try use plain soft muted colours and be sure to give them a quick iron or pop them in the dyer to remove any creases. Flannelette sheets are a perfect choice if you don't like ironing
A bean bag is excellent
Your bed is ideal if you don't have a bean bag. You could use pillows on the floor or cover a dog or cat bed with a wrap
Towels placed near a window covered with a textured throw is easy for taking photos from above
Making a list of newborn photos
A nice close up photo of your babies face
Photo taken from above
Full body picture
Baby hands
Newborn feet
Baby lying on it's side
All tucked up in bed sleeping
Parents hands for size comparison
Any sentimental items like hand knitted blankets, teddy bears or wedding rings
Nursery photos if you like the lifestyle look
How to take the cutest newborn baby feet photos
Baby feet are my favourite photos and they are so easy to Photograph well. Here are my top 5 tips
Wait for your baby to be asleep or very relaxed, timing is so important
Position your baby on it's back
Find something soft and plain in colour to wrap around your babies feet. You could use a dressing gown, sheet, scarf, towel or even an article of clothing
Use a towel to place under your babies feet to bring them up a little higher and position them without distractions
Now gently wrap your babies feet up and spread the fabric around the area so they're no distractions in view
You are now ready to take your DIY newborn photography baby feet photos. Lots of light is important for these photos or any close ups. Try to keep your baby still and have steady hands for a sharp photo
Looking for inspiration and other tips visit my Facebook page
How to calm your baby for DIY newborn photos
Make sure your baby is fed and changed
Keep your baby comfortable, cosy and warm
Swaddle or wrap your baby
Play relaxation music or download the sound sleep app it's free
Have back ground noise as a constant
Turn your phone onto silent
In the studio I always start my newborn sessions in the morning as I find they seem to be sleepier and don't have windy tummies. If breast feed the milk supply is often better first thing in the morning after Mum's had a nights rest. Just like a bath your baby may cry when undressed, so keep your baby cosy and warm. Always start your session with a wrapped sleepy baby. By having music playing in the background any sudden noises won't be a problem. Baby sleeping sound apps and sshhing sounds really do work. Patience pays off every time. I will wait for a baby to fall asleep before I start to fiddle and move them around too much.
18 Top tips for taking Newborn photos at home
Keep it simple
Write a list of photos
Take your time you have the home advantage to take a few ideas a day
Have fun, those precious newborn days are so fleeting enjoy every moment. Babies are the best time wasters
Find soft natural light it will make all the difference
Remember the tiny details and baby wrinkles
Start with something easy like baby feet
Experiment with different angles and crops, try as many as you can
Minimal poses and props, less is best
Use soft muted colours, keep the focus all about your baby
Include parents hands
Exist in photos, your child will want to see you holding them as a newborn
Invite siblings to be involved
Try find a spot outside in the shade
Be patient and practice safety at all times
Ask for help, two sets of hands will make things easier
A skilled newborn photographer has years of experience and during self isolation will be happy to share advice
Good preparation will make your session run smoothly. Have tissues, hand towels and everything needed near by
5 things to avoid when taking newborn photos
Bright distracting colours or lots of props
Unsafe or breakable props that may hurt your baby
Harsh flash, use soft natural light if possible and leave lighting to the professionals
Blurry photos, take your time and keep your hands steady
Cluttered backgrounds! Get it right in camera, check for distracting elements in your photos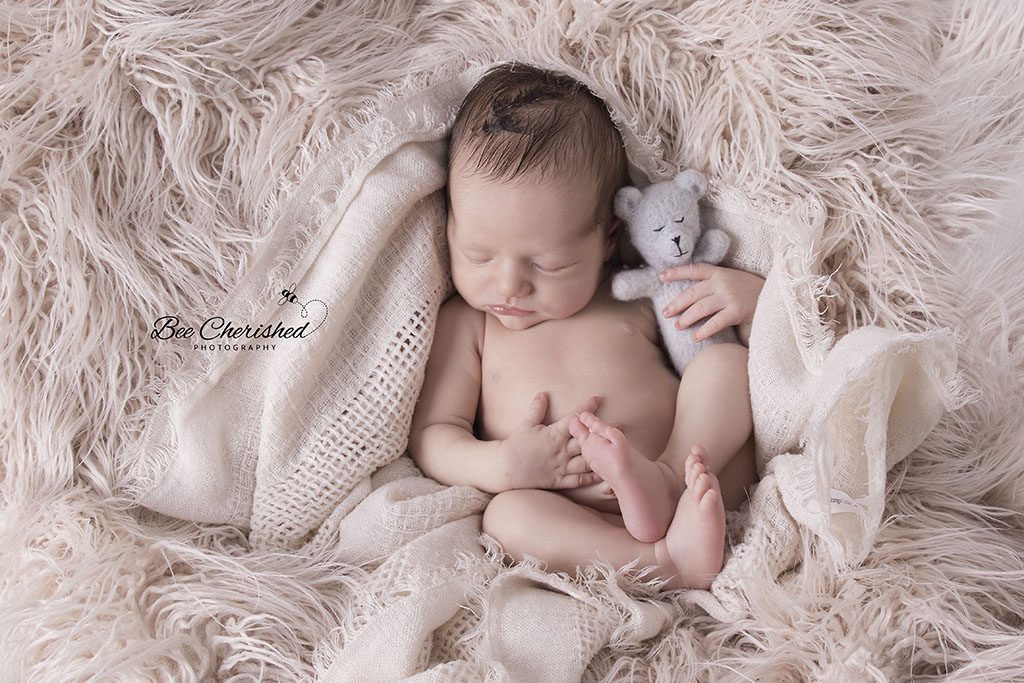 10 handy items to have available for your DIY newborn photography
Tissues
Nappies
Wipes
Hand sanitiser
Hand towels for posing
Something to place wet or soiled articles in
Heater to keep the room cosy warm if needed
Knitted hats or blankets
Bean bag, pillows, pet bed for posing
Sentimental items and teddy bears
By having everything available and within reach, you're able to stay close by and finish sooner. And you won't forget anything significantly important.
Where can I print my newborn photos?
It is so important to print your photos! The very best way to enjoy your photos is by having them on display. Leaving them on a USB in a drawer they are sure to be forgotten. I have a few recommendations to share and best of all these are all available online. Whether you're after quality archival prints, Canvas, framed wall art or albums. These are in no particular order and I can personally guarantee excellent customer service and quality products.
I've saved the best until last! I have a gift for you if you follow my DIY Newborn Photography tips
Recently like many others I've temporarily closed Bee Cherished Photography in the interest of safety due to Covid 19. Personally it is breaking my heart to know many of my customers who have been booked in for so long will now miss out. Photos and memories are so important and I don't want you to have regrets. I have thought of a way to help you all and it's a gift from my heart. If you follow my DIY newborn photography tips I want to thank you. Send me your best photo and I will edit it for you. I want to help you in anyway I can. You are welcome to phone me for a chat, email me or send me a text. If I know the answer I will happily share my knowledge for free.
Please share this with anyone you know who may be pregnant or have a newborn baby! Let's share something to keep everyone positive and give them something to look forward to.
Thank you for reading and sharing my post! Lots of hugs and best wishes Tracy
This blog will be updated with other tips! I'm always open to suggestions and advice. I just wanted to publish it as soon as I could so you can start reading and get planning. I'm looking forward to seeing your photos!
More ideas how to take newborn photos at home click here